Whats the difference between Pet Screen and Tuff Screen:
See Link of Answer (( Pet Screen vs Tuff Screen ))
I can't find the item I'm looking for, or it's a Special Order!
We carry a large variety of items in many sizes and colors. If you can't find what your looking for give us a call to place an order or check availability and freight cost. Items designated as Special Orders can typically be received and shipped within 24 hours. We will advise you of availability over the phone. For a freight quote or item availability, please give us a call.
How are orders shipped ?
We utilize many major freight carriers. Typically we ship Fed Ex. For Hawaii customers USPS is the quickest and most economical way to ship. For customers with Fed Ex or UPS accounts we will gladly bill your accounts. Just give us a call and place your order by phone. We also utilize common carrier freight companies for large orders to minimize customer freight expense. For a freight quote, feel free to give us a call.
How can I get my package fast ?
Our store offers the options of shipping: "Ground". For overnight freight options give us a call. We will gladly calculate shipping charges for Next Day 2 and 3 day express air.
How long until my package arrives ?
Most orders placed before 11am PST Monday through Friday will generally ship the same day. Orders placed after 11am may or may not ship same day but will generally ship the following day. Orders placed after 11am PST Friday will typically ship Monday. Product is shipped from Los Angeles, CA and can take anywhere from 1-5 business days depending on distance. If we are out of stock of an item we will give you a call and advise you of delivery. Most out of stock items are typically received and replenished within 1-5 business days. Special Orders are taken over the phone and we will advise you of shipping times.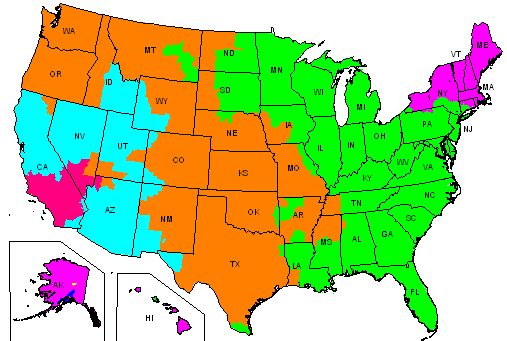 Why didn't I receive a confirmation email or an email with my tracking numbers ?
Our store generates a confirmation email once orders are placed, also emails are sent once packages are shipped with the tracking numbers. Many email services today block our emails or file them in your SPAM folders. Please check your setting to determine if your email provider has blocked your email. Tracking updates are sent from FEDEX at trackingupdates@fedex.com. Order confirmations are sent form sales@wholesalescreensandglass.com
Is our personal information safe?
We utilize the finest internet security software (Secure Site by Starfield Technologies) to protect personal information. We have a secure web certificate that is symbolized with a lock icon that is presented during checkout. We utilize "Authorize.net" as our payment gateway. Rest assure we utilize the finest software to protect your information. Also, you can verify that all financial transactions are completed while at a https:// (Secure Conection)
Can I place my order over the Phone?
Yes, we will take your order over the phone. We understand that not everyone feels comfortable ordering product over the internet. Just give us a call and we will help you through your order. However, on-line orders are processed more quickly and order processing time is reduced with on-line orders.
Insect Screen FAQ's
Q: If I am replacing my insect screens with new screening products, what spline size should I use?
A: If you do not have a sample of your old spline to match the size, then the product that is being installed and the screen frame's spline groove determine spline size. Measure across the spline channel or groove of the screen frame.
Q: Which products are best for a coastal/high humidity climate?
A: All fiberglass screens, sun control screens, Bronze screen and PetScreen.
Q: Which products provide the best insect protection?
A: All Phifer insect screening products provide excellent insect protection, but No-See-Ums' 20x20 fiberglass mesh, Phifer Tuff Screen 18x18 No-See-Um and Solar Insect Screening's 20x30, and Phifers NEW High Visibility Aluminum No-See-Um mesh provide insect protection against tiny no-see-um insects.
Q: Which products are the longest lasting?
A: All Phifer products are made to provide years of enjoyment and protection, but products like, Stainless Steel, Aluminum, and bronze screen typical last longer than synthetics like fiberglass.
Q: Which products provide extra strength?
A:
PetScreen: Vinyl-coated polyester makes PetScreen seven times stronger than traditional insect screening. It is puncture and tear resistant, and its strength and flexibility make it excellent for many non-traditional screening purposes, including sewn items.
SeeVue Stainless Screen: Has excellent visibility features and is very durable.

Pool & Patio Screening: Designed for use in large openings, this screen has the extra strength needed for open expanse applications such as pool enclosures, porches and patio rooms.

Aluminum Insect Screen: This is a durable traditional insect screen, and the black and charcoal coatings available on this product provide weather resistance.

Bronze: 90% copper and 10% zinc provides strength, durability and corrosion resistance, making this screen a long lasting insect screen.
Q: Which products allow the best airflow?
A:
SeeVue: Superior
UltraVue: Superior
Aluminum: Great
Bronze: Great
No-See-Ums: Good
Standard Fiberglass: Great
Pool & Patio: Great

Q: Which products have the best outward visibility/view?
A: SeeVue Stainless Screen and BetterVue have enhanced outward visibility, for a Superior view try Phifer UltraVue or Phifers new Aluminum No-See-Um high visibility screen..
Q: Which products block solar heat and glare?
A: Phifer's Exterior Sun Control Products will block the sun's heat and protect you from insects.
Q: Which products will provide daytime privacy?
A: No-See-Ums offers some daytime privacy and Phifer's line of Exterior Sun Control Products provide good daytime privacy. Also the Phifer Tuff Scren No-See-Um provides daytime privacy.
Q: Will bronze screen turn green?
A: No, this product weathers to a beautiful dark bronze finish that enhances outward visibility.
Q. How do you clean insect screening?
A. Rinse metal products with water only. Clean vinyl products with a mild soapy solution, avoiding hard scrubbing.
If we did not answer you questions, just give us a call. We hope to earn your business.