Phifers Sheerweave Style 5000 Jacuard line, woven with diverse textures and rich colors, was inspired by nature and created to take the function of sun control fabrics to a whole new level. Interweaving shiny and lustrous translucent yarns, the Contemporary Collection brinks a sleek, modern look to the Style 5000 line, while the Natural Collection features fabrics that combine rich, textured yarns with traditional patterns. The Style 5000 line is available in a range of patterns and an array of colors, offering both classic and modern options designed to suit any style of decor or personal preference. Style 5000 can also be used in exterior roller shades.
Phifer Sheerweave 5000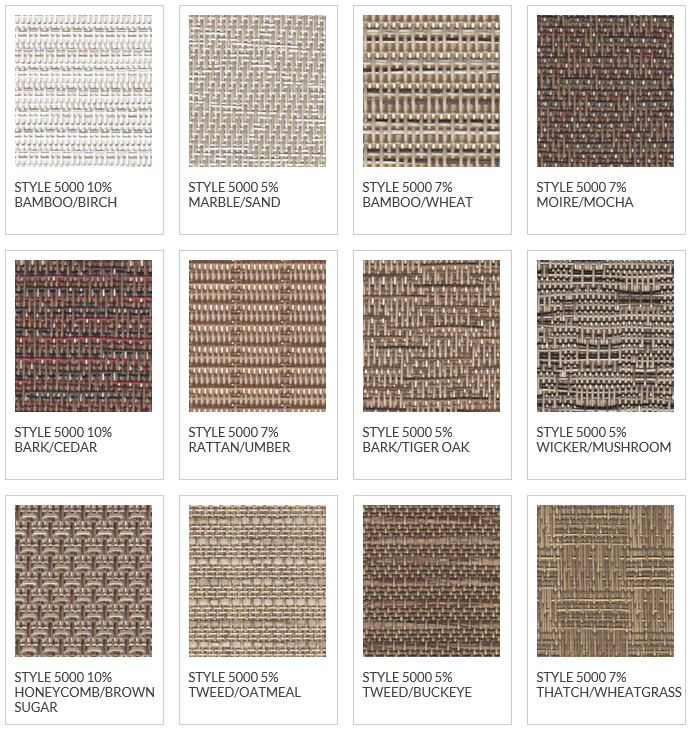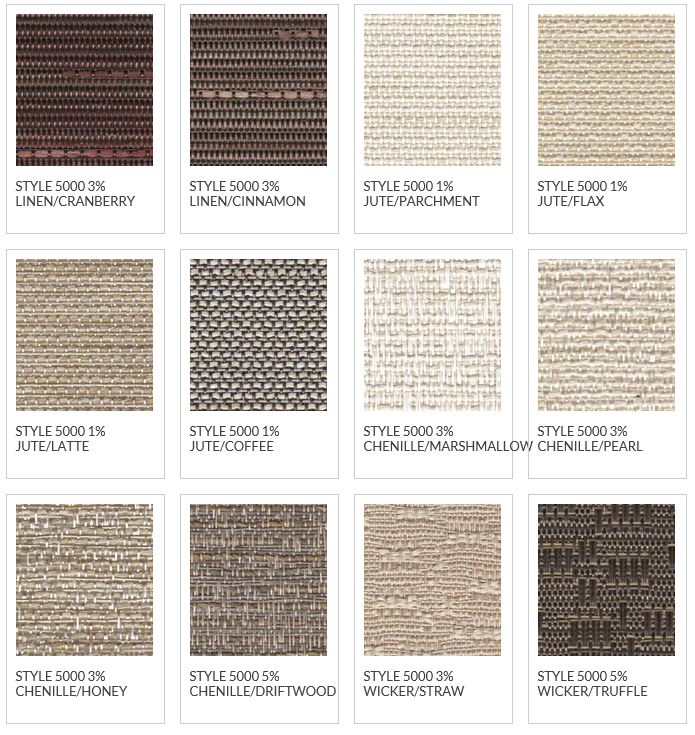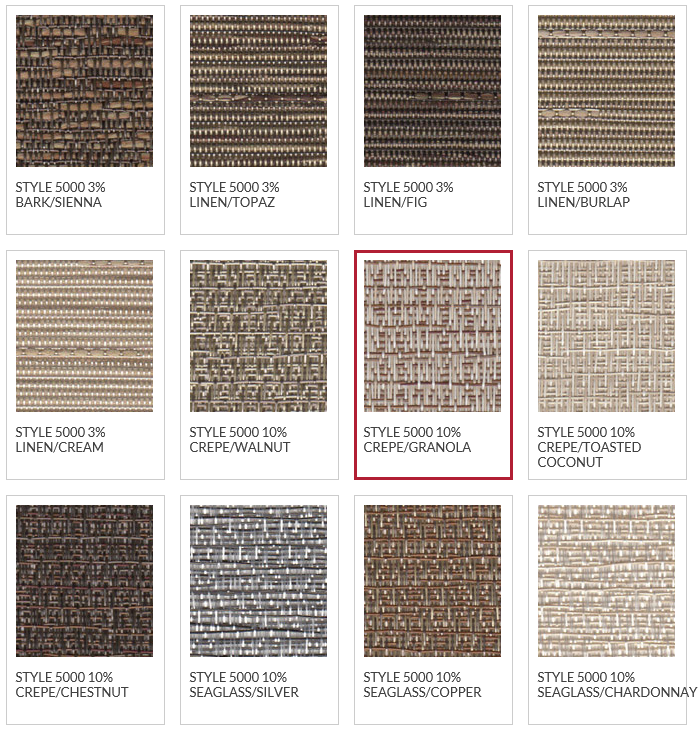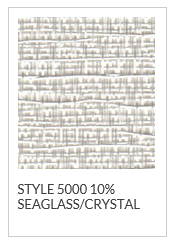 Phifer SheerWeave 5000 Specifications
Phifer SheerWeave 5000
Available Widths: 74" 98"
Roll Length: 30 Yards
Mesh Weight: Varies by color
Yarn Diameter: Varies by color
Fabric Thickness: Varies by color
Openness Factor: Varies by color
Uv Blockage: Varies by color
Breaking Strength (lb): Varies by color
Stiffness (Mg.): Varies by color
Composition: Varies by color
Contact us for individual color specifications.
Interior Sun Control FabricsStandard Colors: See Chart
Standard Widths: 74 " and 98"
Standard Roll Length: 30 Yards
Fire Classification: Call for individual pattern reults
Results are typical for the product and are for reference purposes only. This data cannot be used as a certification or specification.
Phifer Sheerweave 5000 - Sun Control Fabric- Average Openness Vary from 5-10%

74" x 30 Yards Sheerweave 5000

All Colors

Special Order

98" x 30 Yards Sheerweave 5000